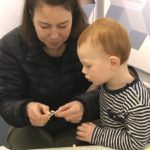 We are delighted to announce that the Museum will be running family workshops at the Museum this summer! Using a mix of real and replica historical objects from the Museum's handling collection, our workshops provide families with a hands on experience where they learn more about the history of the local area, develop new skills by having a go at arts and craft activities, and spend quality time together.
Workshops are aimed at children aged 5-11 years old. For children aged 11 and over, we can make the activities more challenging for them. Children must be accompanied by an adult at all times. If younger siblings (under 5s) are coming as well and not taking part in the main craft activity, we can provide colouring materials for them free of charge, as the workshop charges are to help us cover the cost of craft materials. When booking, please book places for adults and under 5s, as this lets us know how many chairs we need to put out for the workshop.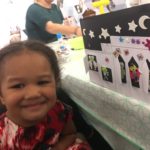 Whilst we are thrilled to be welcoming families back to the Museum for the workshops, we will still have some measures in place to ensure everyone is as safe as possible. This means we are making wearing a face covering mandatory for all accompanying adults during the workshop.
We have made this decision for two main reasons:
First, it is due to the nature of the Museum: it is an enclosed space with limited ventilation. The workshops take place in the confined space of the temporary exhibition, which makes it difficult to ensure social distancing.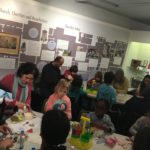 Secondly, some of our staff and volunteers are vulnerable, not fully vaccinated, or ineligible to be vaccinated at this time. We know this may be the case for some visitors too.
We will also be encouraging families to regularly sanitise their hands throughout the workshop.
Each child will have their own equipment to use, which they will not need to share. Any equipment used will be quarantined for three days before it is used again.
All workshops are £6 per child – adults and under 5s are FREE!
Summer Holidays: A Georgian Summer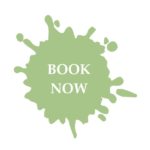 Tuesday 24  August to Friday 27 August
Find out why George III made his summer home in Kew. Have a go at some of the games and crafts his children would have enjoyed.
October Half Term: Ghosts of Richmond Palace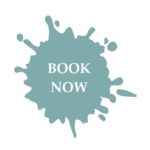 Tuesday 26 October to Friday 29 October, 10am to 12noon
Discover the ghostly goings on in the remains of Richmond Palace. Make your own haunted palaces to help decorate your home this Halloween!