The Museum receives a commissioning grant in order to be able to fund its two full time positions from the London Borough of Richmond upon Thames. As an accredited Museum, the organisation prides itself on recruiting highly qualified professional staff.
The Museum also has a Board of volunteer Trustees. The Board gives strategic leadership as well as supporting the Curator and Learning Officer.
Curator and Executive Officer: Post Currently Vacant
The Board of Trustees are looking to recruit a full-time Curator and Executive Officer to run the Museum of Richmond and inspire the next phase of its development.
Please visit our Vacancies Page for further information. 
Deadline for applications: midday on Monday 9th October 2023.
Learning and Audience Development Officer: Victoria McGrath, BA Hons, MA, AMA (she/her)
Vicky joined the Museum in October 2016, bringing over 15 years of experience of working in Museums and Heritage Education. Before taking up her current role, Vicky was the Learning Manager at Bucks County Museum and the Roald Dahl Children's Gallery.
Vicky has a BA Hons in History from the University of Sheffield and a Masters in Heritage, Education and Interpretation from the University of Newcastle.  She has an Enhanced DBS Check and in December 2017 was awarded the Associateship of the Museums Association (AMA). Since 2022, Vicky has been working as a Mentor with the charity, Arts Emergency.
Since joining the Museum, Vicky has developed a popular programme of hands on and craft workshops for schools and home school group, hands on craft workshops for families in the school holiday and the FREE get crafty activities for families all year around, and the Coffee and Crafting workshops for adults.
Whilst the Museum is without a Curator and Executive Officer, will also be stepping up and taking on some of the aspects of this role.
If you have any suggestions about what else we can offer, for school families or adult workshops please email her: learning@museumofrichmond.com

Ella Jackson: Museum Assistant (she/her)
Ella will graduated from Aberystwyth University in 2020 with a BSc (Hons) Psychology degree and has had a variety of work roles. They have work experience in education, HR, marketing, and activities coordination. Ella is planning to continue gaining experience working with Volunteers and the non-profit sector.
Ella is particularly interested in learning more about the History of the place where they grew up, and learning how the Museum uses its historical objects to educate different age groups through interactive workshops.
Ella previously worked at the Museum as a Kickstarter Placement in 2022. She has returned to help support Vicky whilst the Museum recruits a new Curator and Executive Officer. 
Interim Chair of Trustees - Dr Nicola Mann
Nicola Mann joined the Museum of Richmond as a Trustee in June 2022. Currently the Head of the Department of Communications & The Arts at Richmond, the American University in London, she has a diverse background working across the arts, culture, charity, and academic sectors. Nicola started her career with an MA in Painting from the Royal College of Art, before moving on to a PhD in Visual & Cultural Studies at the University of Rochester, New York. Supported by her experience working with the Happy Museum Project, she firmly believes in the value of local museums and looks forward to helping to explore audience engagement and community outreach initiatives at the Museum.
Chair of the Board of Trustees: Post Currently Vacant
The Board of Trustees of the Museum are looking to recruit a new Chair to lead the Board and the Museum in its next phase of development.
The Chair is a voluntary role, key in leading the Board of Trustees, ensuring that the museum is well governed and shaping its future direction and development in line with its current five year strategy.
As a Trustee of the Museum, you will promote one of London's most historic areas and help the residents of, and visitors to, Richmond understand more about the fascinating history of the town and its surrounding areas.
You will be part of an active team of trustees, staff and volunteers who work together to ensure the Museum meets its charitable aims of preserving, interpreting and communicating the material evidence of Richmond's past for the public's benefit, education and enjoyment.
To find out more, click here to download a role description and person specification
To apply, email trusteemusofrich@gmail.com  for an application form.
Deputy Chair: Lord Lee of Trafford DL
Lord Lee was appointed to the House of Lords as a Lib Dem Peer in 2006, having been a Conservative Member of Parliament from 1979 to 1992. He was Minister of Tourism from 1987 to 1989. Over the years he has held a number of roles in the Tourism and Heritage sector – he has been chair of the Association of Leading Visitor Attractions (ALVA) since its formation in 1990 and chaired the Museum of Science and Industry, Manchester for 9 years.
Lord Lee sits on the Development Committee of The Poppy Factory.  Many years ago he was instrumental in creating and administering a family charity – The Lee Bakirgian Family Trust – which supports a range of youth and community related charities and causes. 
Having recently become a Richmond resident, Lord Lee was delighted to join the Board in 2016. Richmond has a significant place in our nation's history and he looks forward to playing a part in the onward development and expansion of the Museum, with its fascinating collection. 
Vice Chair of Board of Trustees, Educational Advisor, Chair of Fund-Raising and Marketing group: Rose Barling
Rose has an MA in History in Education from the Institute of Education and taught History in Richmond Secondary Schools for over 35 years. She has a keen interest in local history, heritage, museum education and learning outside the classroom. She co-authored a school text-book with former museum chair Valerie Boyes. A former Deputy Head at Waldegrave School, Rose also has extensive experience of issues including safeguarding and marketing
Since joining the Board in November 2016, Rose has enjoyed working with our Learning and Development Officer to help to develop the Museum's school and community offer to appeal to a wider and more diverse audience. As Chair of the Fund Raising and Marketing group she is always  keen to explore new ways of raising money to help the museum continue with its work.
Treasurer: Clive Preston
Clive joined the board in April 2015 following over 30 years in the City working in diverse roles within the IT function, where he was responsible for technical design and support  and project management as well as holding responsibility for substantial departmental budgets. He is also Treasurer and principal trombone of the Barnes Concert Band, which performed at the Museum's Garden Party in 2017. He volunteers regularly at the Museum of Army Music in Kneller Hall.
Clive has had a life-long interest in history and museums and is delighted to be able to apply his financial and IT skills within this fascinating and challenging environment.
Chair of the Collections Trust: Robyn Christie
Robyn came to the Museum in 2016 following a successful career as a curator and heritage consultant in Sydney, Australia.  She has worked for the National Trust of New South Wales for over 30 years, being a member of its elected Board of Directors for the final 13 years. 
Robyn first undertook degrees in art history at the University of Sydney and the Courtauld Institute of Art, undertaking curatorial work at the S H Ervin Gallery, Manly Art Gallery & Museum, the Art Gallery of NSW and the Museum of Australian Childhood.  She subsequently undertook degrees in heritage conservation and architecture and, in addition to the National Trust, has completed contract work for the Historic Houses Trust of NSW, the Heritage Group of the Public Works Department, as well as independent firms and commissions. 
Robyn is currently undertaking a PhD in architecture at the University of Sydney.  She is a professional member of ICOMOS, DOCOMOMO, AIA (Australian Institute of Architects), AMaGA (Australian Museums & Galleries Association), PHA (Professional Historians Association) &, in the UK, a guardian at SPAB.
Collections Trust: Peter Creegen
Peter Cregeen has been a resident of Richmond for nearly 50 years. He worked as a producer and director of Television Drama at both the BBC and ITV, and was Head of Drama Series at the BBC for 5 years.
He has taught Screen Acting at the Guildhall School of Music and Drama, East 15 Acting School, Arts Educational London School, Alra, Guildford School of Acting, and Directing at the National Film and Television School and Ravensbourne College.
Between 2005 and 2015, he was an examiner in Drama and Speech Subjects for Trinity College London, both in the UK and internationally. He was made a Fellow of the Guildhall School of Music and Drama in 1989. Peter has served on the Boards of numerous organisations, including the Council of the Directors Guild of Great Britain, the Royal Television Society, BAFTA, and BAFTA's education committee.
He was Chairman of the Actors Centre for 15 years and Chairman of Jerusalem Productions for over a decade. He was also a Governor of Christ's School, Richmond and is a former member of the Church Committee of St Mary Magdalene.
Though Peter officially came to the end of his tenure as a Trustee in 2020, he continues to work with The Collections Trust and represents the Museum at Arts Richmond meetings.
Trustee: Alexandra Attelsey MRICS
Alexandra joined the Board in November 2019. She is currently West Wing Lead at The Royal Household and has a MSc Sustainable Heritage from UCL. An experienced Project Sponsor, Project Manager and Chartered Building Surveyor, Alexandra has a history of working in the museums and heritage industry delivering large projects, from Major Conservation, Exhibitions, Refurbishment and New Build projects in sensitive and busy sites.
Trustee: Ann Chapman-Daniel
Ann is a Richmond local, specialised in international sales & marketing. Graduating in Business Studies & German and working subsequently for Thomson Reuters, Ziff Davies Publishing Inc and France Telecom Group, she travelled widely establishing offices and distribution. Ann and husband Ophir founded Minesoft, developing searchable online and competitive intelligence services in sci-tech/patent data. Minesoft won the prestigious Queen's Award for Enterprise in 2009 and 2015 for outstanding growth in International Trade.
Ann and Ophir have won numerous company and personal awards for Innovation, Export, Legal-Tech, Best Business, Female Entrepreneur, Information Professional Germany & Gamechangers. Ann supports History of Art and Architectural Heritage projects in the UK & Commonwealth.
Trustee: Hilda Clarke
Hilda Clarke joined the Museum of Richmond as Chair of the Board of Trustees from January 2018 to September 2023. Hilda has a wealth of experience from her working life as a History teacher, and later as a Headteacher, first of Langley Grammar School in Slough and then of Tiffin School in Kingston upon Thames. 
As well as being a Trustee on the Museum's Board, Hilda is also Chair of Governors, Kingston Adult Education and a member of Tiffin Girls' School Academy Trust.
Hilda lived in Richmond for 16 years and has a strong interest in the local area. With a particular love of socio-economic history, her skills and knowledge fit the Museum's collection and mission.
She is committed to the next phase of development of the Museum and its continued success in providing exhibitions and programmes to interest the many visitors to the Museum from the local area and beyond.
Trustee: Daniel Feeney
Daniel joined the Board in December 2019, bringing over 15 years of visitor engagement experience from his career in Museums and football. He is currently the Head of Visitor Experience at Chiswick House & Gardens Trust. Prior to this position Daniel was Head of Visitor Services at Buckingham Palace for Royal Collection Trust, having been Head of Visitor Experience at the V&A, alongside roles at the National Portrait Gallery, The Hepworth Wakefield, Cornerhouse in Manchester and Manchester City Football Club. Daniel has an MA in Art Gallery and Museum Studies and BA in History, both from the University of Manchester.
Daniel has a commitment to the development and delivery of engaging experiences, with an emphasis placed on the dialogue which takes place between visitors and institutions. He looks forward to applying his experience from larger museums and galleries to help the Museum in an exciting period of development, finding new ways to attract and build relationships with local and tourist audiences.
Trustee: Susanne Lap
Susanne Lap became a trustee in January 2020.  She has been a resident in the Richmond area since 1988, after she moved to the UK from the Netherlands.  Over the past 30 years, Susanne has been a passionate supporter of the arts, as well as social inclusion causes. She served as a trustee of a social welfare charity, as a volunteer prison visitor, and as a volunteer for the Garden Museum, amongst other causes. She currently co-ordinates the organisation of charity events at Trumpeters' House in Richmond and is researching the history of its prior residents. 
Trustee: Barry May
Barry began a life in journalism as a reporter on the Richmond & Twickenham Times and ended as an editor with Reuters after serving as a widely-travelled foreign correspondent. He is Chairman of The Richmond Society, a Fellow of the Royal Society of Arts, and a Freeman of the City of London.
He joined the Board in November 2019. He feels the Museum is a prized asset which both needs and deserves more prominent space for it to be so much more a resource for residents, schools and visitors in premises better suited to attracting researchers and casual passers-by alike.
Museum of Richmond Collection Trust
Robyn Christie (Chair)
Peter Cregeen
Sally Goodsir
Patrons
Royal Patron: Her Royal Highness Princess Alexandra
Patrons
Anita Anand
Sir David Attenborough OM CH FRS CVO
Ann Chapman-Daniel
Greville Dare
Lady Annabel Goldsmith
Lord Fellowes of West Stafford
Lord Watson of Richmond CBE
Volunteers
The Museum also has a team of around 30 volunteers who staff the front desk, work on  projects like the digitisation of the collection and help run events.
VISIT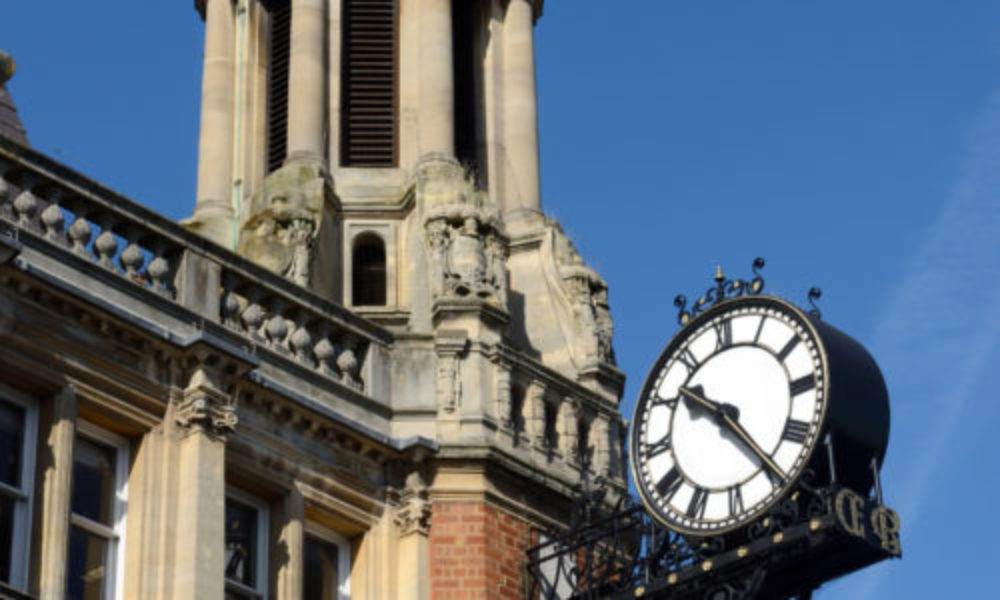 Usual opening hours: Tuesday to Fridays, 11am to 5pm and Saturdays, 10am to 4pm. FREE entry!
Closure Dates: Saturday 30 September to Saturday 7 October inclusive due to building works to replace the lift in the Old Town Hall.
Limited Access Period: There will be no lift access to the Museum from Tuesday 10th October to Saturday 9th December inclusive. The Museum will be open as usual during this time but access will be via the stairs only. This is while a new lift is being installed.
We apologise for the inconvenience.