The Museum receives a commissioning grant in order to be able to fund its two full time positions from the London Borough of Richmond upon Thames. As an accredited Museum, the organisation prides itself on recruiting highly qualified professional staff.
The Museum also has a Board of volunteer Trustees. The Board gives strategic leadership as well as supporting the Curator and Learning Officer.
Curator and Executive Officer - coming in February 2021!
Victoria McGrath, BA Hons, MA, AMA - Learning and Audience Development Officer
Vicky joined the Museum in October 2016, bringing over 10 years of experience of working in Museums and Heritage Education. Before taking up her current role, Vicky was the Learning Manager at Bucks County Museum and the Roald Dahl Children's Gallery.
Vicky has a BA Hons in History from the University of Sheffield and a Masters in Heritage, Education and Interpretation from the University of Newcastle.  She has an Enhanced DBS Check and in December 2016 was awarded the Associateship of the Museums Association (AMA)
She is looking forward to expanding the educational opportunities at the Museum. If you have any suggestions about what else we can offer, please email her: learning@museumofrichmond.com

Genevieve Wilks - Museum Assistant
Genevieve joined the Museum at the end of September 2020 to assist visitors with the museum's new COVID guidelines. This is her first position in the heritage sector but she has experience in hospitality and customer facing roles.
Genevieve graduate with BA Hons in History from Royal Holloway in 2020 and is excited to put the skills she gained during her degree into practise. She is looking forward to developing her understanding of heritage roles and helping out across all areas of Museum life.
Hilda Clarke - Chair of the Board of Trustees
Hilda Clarke joined the Museum of Richmond as Chair of the Board of Trustees in January 2018. Hilda has a wealth of experience from her working life as a History teacher, and later as a Headteacher, first of Langley Grammar School and then of Tiffin School in Kingston upon Thames. 
As well as Chairing the Museum's Board Hilda is also Chair of Governors, Kingston Adult Education and a member of Tiffin Girls' School Academy Trust.
Hilda lived in Richmond for 16 years and has a strong interest in the local area. With a particular love of socio-economic history, her skills and knowledge fit the Museum's collection and mission.
She is most looking forward to the next phase of development of the Museum and its continued success in providing exhibitions and programmes to interest the many visitors to the Museum from the local area and beyond.
Lord Lee of Trafford DL- Deputy Chair
Lord Lee was appointed to the House of Lords as a Lib Dem Peer in 2006, having been a Conservative Member of Parliament from 1979 to 1992. He was Minister of Tourism from 1987 to 1989. Over the years he has held a number of roles in the Tourism and Heritage sector – he has been chair of the Association of Leading Visitor Attractions (ALVA) since its formation in 1990 and chaired the Museum of Science and Industry, Manchester for 9 years.
Lord Lee sits on the Development Committee of The Poppy Factory.  Many years ago he was instrumental in creating and administering a family charity – The Lee Bakirgian Family Trust – which supports a range of youth and community related charities and causes. 
Having recently become a Richmond resident, Lord Lee was delighted to join the Board in 2016. Richmond has a significant place in our nation's history and he looks forward to playing a part in the onward development and expansion of the Museum, with its fascinating collection. 
Rose Barling - Vice Chair of Board of Trustees, Educational Advisor, Chair of Fund-Raising and Marketing group
Rose has an MA in History in Education from the Institute of Education and taught History in Richmond Secondary Schools for over 35 years. She has a keen interest in local history, heritage, museum education and learning outside the classroom. She co-authored a school text-book with former museum chair Valerie Boyes. A former Deputy Head at Waldegrave School, Rose also has extensive experience of issues including safeguarding and marketing
Since joining the Board in November 2016, Rose has enjoyed working with our Learning and Development Officer to help to develop the Museum's school and community offer to appeal to a wider and more diverse audience. She also relishes the challenge of exploring new ways of raising money to help the museum continue with its work.
Clive Preston - Treasurer
Clive joined the board in April 2015 following over 30 years in the City working in diverse roles within the IT function, where he was responsible for technical design and support  and project management as well as holding responsibility for substantial departmental budgets. He is also Treasurer and principal trombone of the Barnes Concert Band, which performed at the Museum's Garden Party in 2017. He volunteers regularly at the Museum of Army Music in Kneller Hall.
Clive has had a life-long interest in history and museums and is delighted to be able to apply his financial and IT skills within this fascinating and challenging environment.
Daniel Feeney - Trustee
Daniel joined the Board in December 2019, bringing over 15 years of visitor engagement experience from his career in Museums and football. He is currently the Head of Visitor Services for Royal Collection Trust, based at Buckingham Palace. Prior to this position Daniel was Head of Visitor Experience at the V&A, alongside roles at the National Portrait Gallery, The Hepworth Wakefield, Cornerhouse in Manchester and Manchester City Football Club. Daniel has an MA in Art Gallery and Museum Studies and BA in History, both from the University of Manchester.
Daniel has a commitment to the development and delivery of engaging experiences, with an emphasis placed on the dialogue which takes place between visitors and institutions. He looks forward to applying his experience from larger museums and galleries to help the Museum in an exciting period of development, finding new ways to attract and build relationships with local and tourist audiences.
Susanne Lap - Trustee
Susanne Lap became a trustee in January 2020.  She has been a resident in the Richmond area since 1988, after she moved to the UK from the Netherlands.  Over the past 30 years, Susanne has been a passionate supporter of the arts, as well as social inclusion causes. She served as a trustee of a social welfare charity, as a volunteer prison visitor, and as a volunteer for the Garden Museum, amongst other causes. She currently co-ordinates the organisation of charity events at Trumpeters' House in Richmond and is researching the history of its prior residents. Susanne is married and has three adult children.
Barry May - Trustee
Barry began a life in journalism as a reporter on the Richmond & Twickenham Times and ended as an editor with Reuters after serving as a widely-travelled foreign correspondent. He is Chairman of The Richmond Society, a Fellow of the Royal Society of Arts, and a Freeman of the City of London.
He joined the Board in November 2019. He feels the Museum is a prized asset which both needs and deserves more prominent space for it to be so much more a resource for residents, schools and visitors in premises better suited to attracting researchers and casual passers-by alike.
Board Members
Bleddyn Phillips – Secretary
Alexandra Attelsey
Robyn Christie
Peter Cregeen
Margaret Walsh

Museum of Richmond Collection Trust
Robyn Christie (Chair)
Peter Cregeen
Sally Goodsir
Patrons
Royal Patron: Her Royal Highness Princess Alexandra
Patrons
Sir David Attenborough OM CH FRS CVO
Greville Dare
Bamber Gascoigne CBE, FRSL
Lady Annabel Goldsmith
Lord Fellowes of West Stafford
Lord Watson of Richmond CBE
Anita Anand
Volunteers
The Museum also has a team of around 30 volunteers who staff the front desk, work on  projects like the digitisation of the collection and help run events.
VISIT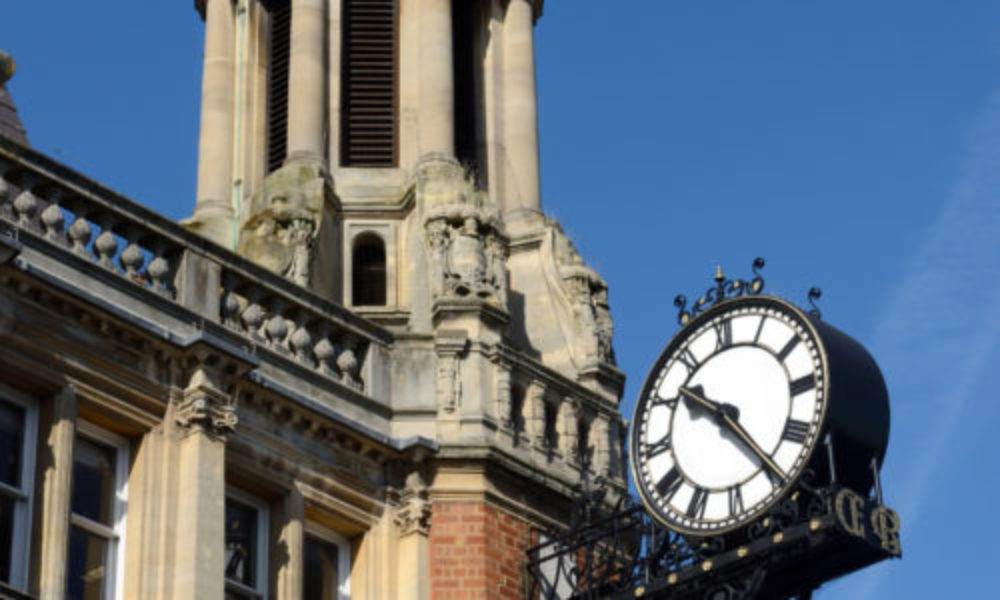 Unfortunately, due to COVID-19 restrictions in place in London, the Museum is closed to the public.