During 2021, the Museum will be offering a mix of online and onsite workshops for families. All of our workshops provide families with a hands on experience where they learn more about the history of the local area, develop new skills by having a go at arts and craft activities, and spend quality time together.
Though the online workshops won't have access to Museum objects, they will still be led by our Museum Expert, Vicky, who has over 15 years of experience of working with families and has an Enhanced DBS check.
Once were are able to reopen the Museum, we will go back to offering our hands on workshops, using a mix of real and replica historical objects from the Museum's handling collection, in a COVID safe environment, along side online workshops
Subscribe to our newsletter to keep up to date with Museum workshops, events and resources for families by clicking the button below

ARTS & CRAFTS WORKBOOK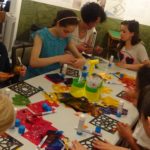 Do you have a creative mind? Are you looking for a bit of a digital detox? Then our Arts & Crafts Workbook is for you! Discover the story of Richmond's past by exploring local tales of Tudor life to Plague Doctors and Victorian workhouses. Learn about local artists and create a range of arts and crafts pieces to add to your workbook, from self portraits to embroidery. Achieve your gold star participation certificate and museum badge by sending or bringing your workbook in to be marked by the Museum learning team. Workbooks can be ordered for collection or posted and come with a resource pack. To buy your Workbook & Resource Pack please send an email to learning@museumofrichmond.com. Cost: £12
HOME LEARNING:
HOME LEARNING RESOURCES:  We have provided free family learning activities for you to enjoy at home!
ACTIVITIES: Victorian Toy & Paper Chain Swan Christmas Crafts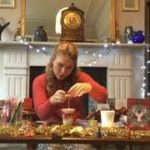 Join Visitor Assistant Genevieve to learn about Victorian Christmas traditions. Follow along with the video to make your own Victorian cup and ball toy from simple household items.
Follow our activity instructions to craft a trio of festive paper chain swans, just like the swan found on the Victorian Richmond coat of arms. Decorate you home with your elegant swans or turn them into a fantastic 3D Christmas card.
CLICK HERE for the VIDEO to craft a Victorian cup and ball toy
CLICK HERE for paper chain swans craft WORKSHEET
Click here for A4 swan template
Click here for A3 swan template
ACTIVITIES: Florence Nightingale & Victorian Medicine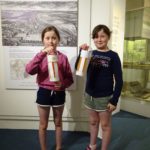 Join our work experience student Catherine who will teach you all about Florence Nightingale and Victorian medicine. Follow along with her video so you can make your own paper lantern at home, just like the one Florence Nightingale used! Then test your knowledge on Victorian Medicine with these fun activities sheets to do at home including a word search, matching diseases to their symptoms and designing nursing uniform.
CLICK HERE for the VIDEO to make a paper lantern
CLICK HERE for Victorian Medicine activities
ACTIVITY PACK: Archaeology at Work—A Bronze Age Murder Mystery!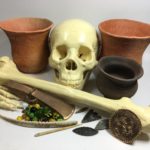 FREE Family Workshop Activity Pack! 
Explore the story of Thomas Newby Reeve's ancestor, an archaeologist who started work at Stonehenge. Have a go at being an archaeologist, identify mystery objects from the grave and solve a murder mystery!
CLICK HERE for Bronze Age Murder Mystery Activity Pack
CLICK HERE for Enrolment Form
CLICK HERE for Feedback Form
ACTIVITY PACK: Victorian Richmond—Rag Rug Making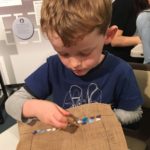 FREE Family Workshop Activity Pack!
Investigate what happened to Richmond's poor and the history of the Workhouse on Queen's Road.  Make some workhouse gruel and your own rag rug. Learn about different Victorian toys and games and make your own to play with!
CLICK HERE for Victorian Richmond Activity Pack
CLICK HERE for Enrolment Form
CLICK HERE for Feedback Form
VIDEO: Anglo Saxon Friendship Bracelet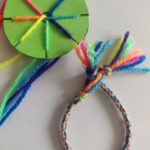 Join the Learning Officer to make a friendship bracelet using Anglo Saxon braiding techniques! Learn about who the Anglo Saxon's were and how they made wonderful textiles, then have a go yourself.
CLICK HERE for the VIDEO
CLICK HERE to download additional braiding instructions
VIDEOS: Paper Party Hat & WWII Baking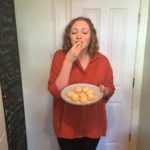 Join the Museum of Richmond for some VE day fun! Learn what VE day is all about and  make a paper party hat ready to decorate! Use a World War Two recipe from our collection, and follow this how-to video to make some delicious marmalade buns!
CLICK HERE for VIDEO to make a paper party hat!
CLICK HERE for VIDEO to bake some WWII marmalade buns!
ACTIVITY SHEET: Share your lockdown memories!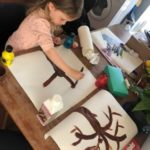 We would love to find out what you have been up to during lockdown. Complete a Lockdown Memories Activity Sheet and email it to us: info@museumofrichmond.com You can add your own photographs, write or draw on your activity sheet and if you live in Richmond we may be able to include your memories in our Lockdown Memories Project. This means that future generations can find out how life was different!
CLICK HERE for ACTIVITY SHEET
Click Here for Activity Sheet Example (younger children)
  ACTIVITIES: Richmond—Coat of Arms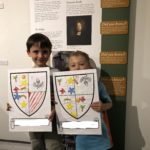 Take part in our Coats of Arms activities! Join the Learning Officer to explore different coats of arms and their symbols. Follow the how-to instructions to make an origami swan symbol. Design your own coat of arms using our heraldic symbol sheet which shows you all their meanings. Test your knowledge about coats of arms with our online quiz and join the dots to reveal the hidden heraldic symbols.
CLICK HERE for VIDEO on Richmond Coats of Arms & how to make an Origami swan

CLICK HERE for WORKSHEET to design your own coats of arms
CLICK HERE for WORKSHEET on heraldic symbols and their meanings
CLICK HERE for ONLINE QUIZ to test you Coats of Arms knowledge
Reveal our hidden heraldic symbols in the join the dots pictures:
CLICK HERE for join the dots (numbers 1-20)
CLICK HERE for join the dots (numbers 1 – 40)
CLICK HERE for join the dots (numbers 1 – 110)
CLICK HERE for join the dots (numbers 1 – 130)
ACTIVITY SHEET: Richmond Green Scavenger Hunt!

For a fun afternoon outside with the family why not try our Richmond Green Scavenger Hunt and see how many new things you can discover! You can print the worksheet or why not take a screenshot and take part on your phone.
CLICK HERE for the RICHMOND GREEN SCAVENGER HUNT
VISIT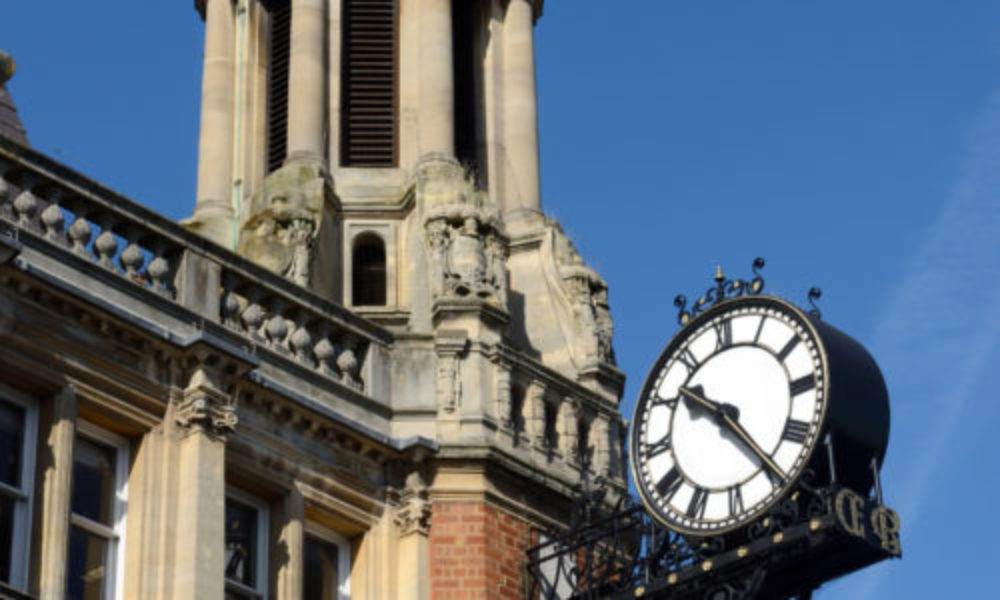 Unfortunately, due to COVID-19 restrictions in place in London, the Museum is closed to the public.