During 2021, the Museum will be offering a variety of activities for families, in line with COVID restrictions. All of our activities provide families with a hands on experience where they learn more about the history of the local area, develop new skills by having a go at arts and craft activities, and spend quality time together.
We will be running online workshops led by our Museum Expert, Vicky, who has over 15 years of experience of working with families and has an Enhanced DBS check. Everything you need for the crafts will be posted to your home. (You will need some basic bits like pencils and scissors, but we will send the rest!)
Need a digital detox in the holidays? We will also be providing our workshops as activity booklets, complete with materials, which will also be posted to you. Click here to find out more
Once were are able to reopen the Museum, we will go back to offering our hands on workshops, using a mix of real and replica historical objects from the  Museum's handling collection, in a COVID safe environment, alongside the online workshops and activity booklets.
Subscribe to our newsletter to stay up to date: 

Workshops are aimed at children aged 5-11 years old. For children aged 11 and over, we can make the activities more challenging for them.  Children must be accompanied by an adult at all times, even for the online workshops, as they are family workshops to help parents and their children try something new together. 
All workshops are £6 per child – this includes all the materials you will need for the craft element of the workshops, plus postage and packing.
Please note – workshops bookings close 3 working days before the event to ensure the resources you need have enough time to reach you in the post
June Half Term: Here comes the Sun!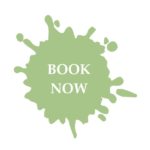 Tuesday 1 June to Friday 4 June
Discover how the King's Observatory  has helped us learn more about the Sun.
Celebrate the summer solstice by creating a special sun decoration for your home.
Summer Holidays: A Palace Called Home
Tuesday 27 July to Friday 30 July
George III loved staying at Kew with his family.
Discover the plans he had to build a palace fit for a King, and create your own palace models!
Summer Holidays: Wild Weather
Tuesday 10 August to Friday 13 August
Learn how weather used to be recorded at the King's Observatory.
Make your own mini 'weather station' to carry out your own observations!
Summer Holidays: A Georgian Summer
Tuesday 24  August to Friday 27 August
Find out why George III made his summer home in Kew.
Have a go at some of the games and crafts his children would have enjoyed.
October Half Term: Ghosts of Richmond Palace
Tuesday 26 October to Friday 27 October
Discover the ghostly goings on in the remains of Richmond Palace.
Make your own haunted palaces to help decorate your home this Halloween!