Online Family Workshops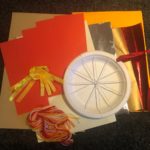 During 2021 we offered a range of online workshops for families during the school holidays.
They combined an interactive talk and craft activities, providing families with a hands-on experience where they learn more about the history of the local area, develop new skills. Everything families needed to do the craft was posted out to them at home.
Like all of our workshops, they were led by our Learning Officer, Vicky, who has over fifteen years of experience of working with families and has an Enhanced DBS check.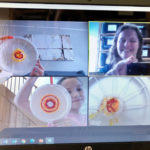 As much fun as these workshops were, we have stopped offering them as it was clear families wanted to come back to the Museum – everyone has had enough at looking at screens and wanted to get back to handling objects and exploring the Museum instead!
If Covid restrictions change, and we have to close the Museum again, we will offer online workshops again. But for now, we are going back to having workshops at the Museum instead.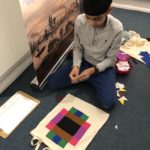 To find out more about the exciting workshops we have planned at the Museum – click here