Relax in this beautiful garden sipping on your drink of choice and enjoy a delicious cake, whilst listening to summer sounds from the Barnes Concert Band.
Adults: £10, Friends: £8, Children aged 4 – 13: £5 , Under 4s: Free
Tickets include a glass of wine or a soft drink, tea and cake.
Admission by ticket only
Advance purchase available from the Museum, Open Book and by clicking here
Tickets also available on the door.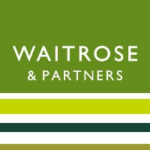 Many thanks to Waitrose and Partners, Richmond, who have sponsored the wine for this year's event.