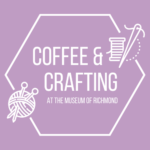 Fancy learning a new craft but not sure where to start?
Want to brush up on your craft skills?
Would you like to meet some fellow crafters?
Then join us for an afternoon of crafting and creativity!
In each workshop we explore the story behind a beautifully crafted object in the Museum's collection and how it helps us tell the story of Richmond, and use the object as inspiration for a craft project based on the object and the skills needed to create it. No experience needed – absolute beginners very welcome.
These workshops are 'donate what you can' to help us keep them open to as many people as possible. Booking essential as places are limited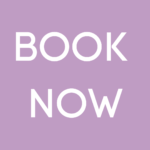 Workshops are held at the Museum, between 1pm to 3pm on the following dates:
Wednesday 19 and Saturday 22 April: Quilting inspired by a Victorian silk skirt
Wednesday 17 and Saturday 20 May 2023, Book binding inspired by a sampler book
Wednesday 14 and Saturday 17 June: Crochet mandalas inspired by a crochet doily in the collection
Wednesday 18 and Saturday 21 October: Blackwork embroidery, inspired by mourning wear and ghost stories from Richmond Palace!
Wednesday 15 and Saturday 18 November, Embroidered cards, inspired by embroidered postcards sent in WWI
Wednesday 13 and Saturday 16 December, Paper Decoupage Christmas Cards, inspired by the Museum's Christmas card collection