Families
The Museum of Richmond offers family workshops during school holidays and half term breaks. These provide families with the opportunity to learn more about the history of the local area while enjoying arts and craft activities.
Booking is essential for all workshops and children must be accompanied by an adult.
The charge is £4 per child payable in cash on the day.
Workshops run from 10am-12noon and are aimed at children aged 5-11 years old.
email learning@museumofrichmond.com or call 020 8332 1141 to book your place!
---
Easter 2017:
Easter Egg Fun
Tuesday 4 to Friday 7 April
Have a go at creating your own Easter egg decorations, inspired by those in the Museum's Collections!
BOOK NOW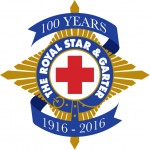 Royal Star and Garter Crafts
Tuesday 11 to Thursday 13 April
Be inspired by the handicrafts made by the residents of the Royal Star and Garter, and have a go at making your own!
BOOK NOW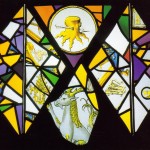 May Half Term 2017:
Henry VII's Richmond
Tuesday 30 May to Friday 2 June:
Discover how life in Richmond was transformed by the new Tudor King and create your own stained 'glass' window inspired by those found at Richmond Palace.
BOOK NOW

Summer Holidays 2017:
Life in Old Palace Lane
Discover more about the people who lived and worked in Old Palace Lane and have a go at crafts from the past!
25 July to 28 July: The Tudors
8 August to 11 August:  The Georgians
22 to 25 August: The Victorians
BOOK NOW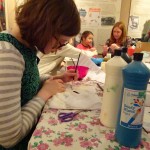 October Half Term 2017:
Poverty in Victorian Richmond
Tuesday 24 to Friday 27 October
Discovery how the poor in Victorian Richmond would make do and mend and create your own replicas to take home.
BOOK NOW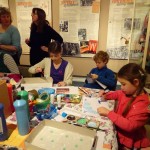 Christmas 2017:
Victorian Christmas
Wednesday 27 to Friday 29 December
Discover how the Victorians re-invested the festive season – have a go at playing Victorian parlour games and making some delightful Victorian Christmas Crafts
BOOK NOW

---
Keep up to date with events and activities by subscribing to our mailing list.

WE ARE OPEN
11am – 5pm Tuesday – Friday
11am – 4pm Saturday
Closed Sunday and Monday and on public holidays, including Easter Saturday.
FREE ADMISSION
Tel. 020 8332 1141
Email. info@museumofrichmond.com
Address: 2nd Floor, Old Town Hall, Whittaker Avenue, Richmond, TW9 1TP
EVENTS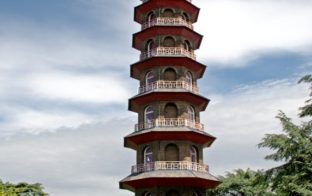 TICKETS ON SALE: RETURN OF THE DRAGONS with Lee Prosser
Click image to see all events
Click here to subscribe to News & Events