Outreach
Talks:
The Museum of Richmond aims to bring the history of Richmond and the surrounding area to life in exciting and varied ways for people of all ages and from all backgrounds. We offer a growing programme of talks that can be booked by groups of 10 or more, often for groups who cannot come into the museum. Groups we regularly visit include: local U3A groups, Parkinson's People, Friends of Museums, as well as local day centres and sheltered accommodation.
Reminiscence Sessions:
The Museum of Richmond offers reminiscence sessions on a variety of topics. These sessions use objects and images from the museum collection to stimulate group discussion and shared experiences.
Please click here for more information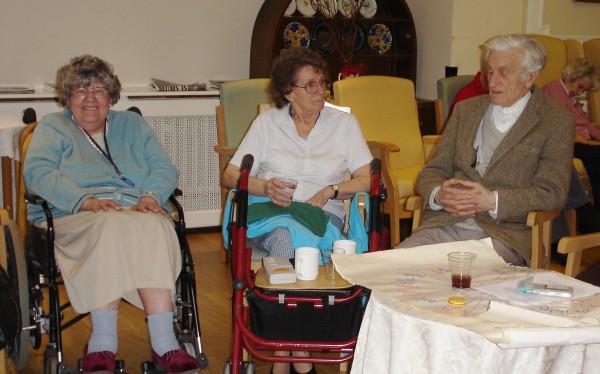 Testimonial
"Parkinson's People are very happy to recommend the Outreach Talks from the Museum of Richmond. We have always found the talks to be not only most enjoyable but also very interesting and informative."
Beryl and Sammy (Parkinson's People)
CURATOR VACANCY
We are looking for an energetic and highly motivated person to take on the management and development of the Museum of Richmond.