Workshops at the Museum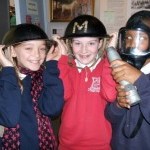 From Pre-History to World War Two, we offer a range of hands on, cross curricular workshops to really help your pupils engage with the past. 
All of the workshops focus on local case studies and are led by Learning Officer, who has over ten years of experience of working with schools in museums. So you can sit back, and enjoy the workshop with your class!
Workshops are only £2.50 per student for LBRuT Schools, £3.50 per student for non-LBRuT schools.
Click on the links below to download the booklet for the Learning Workshops and Resources booklet for your year group, which contain complete outlines of the workshops and their curriculum links.
Year 1 – Museum of Richmond Workshops and Resources
Year 2 – Museum of Richmond Workshops and Resources
Year 3 – Museum of Richmond Workshops and Resources
Year 4 – Museum of Richmond Workshops and Resources
Year 5 – Museum of Richmond Workshops and Resources
Year 6 – Museum of Richmond Workshops and Resources
We also offer joint visits with the National Archives – click here to find out more!
Discovery Boxes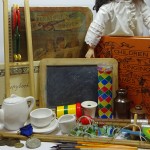 Our loans boxes are packed full of handling objects and case studies for you to use in the classroom, for only £15 a week, £60 a half term, or £120 for a term.
Themes include:
Romans
Tudors
Victorian and Edwardian Homes
Victorian Children
Victorian Medicine: Florence Nightingale and Mary Seacole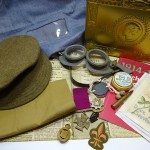 World War One
World War One: 1916 Case Studies
World War Two: The Home Front, 1939-45
Outreach Workshops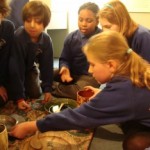 Can't make it to the Museum? We can come to you! We can deliver our workshops at your school for only £3/4 per student , plus travel expenses to and from your school from the Museum (please enquire for further details)
Any questions about the sessions?
Wondering how they can be adapted to your specific needs?
Can't find quite what you are looking for?
Contact our Learning Officer, who can talk you through what we can offer:
learning@museumofrichmond.com
020 8332 1141
Goody Bags
We are now offering a FREE goody bag service where we will bag up visit souvenirs for your class after their visit. You and your pupils can choose from a selection of pocket money priced goodies, which you can pick up from the shop as you leave the Museum. The cost can even be added to your invoice so you don't have to worry about paying on the day! Souvenir Goody Bags Order Form
VISIT
FREE ENTRY
Tuesday to Friday: 11am to 5pm
Saturday, April to September: 11am to 5pm
Saturday, October to March: 11am to 4pm
Please Note: We often have learning workshops which start before the Museum opens to the public, which means the exhibition areas will be busy before 12noon.