Learning
The Museum of Richmond provides an exciting and engaging learning programme for schools.
From Pre-History to World War Two, we offer a range of hands on, cross curricular workshops to really help your pupils engage with the past. All of our workshops can be adapted for all ages and abilities.
We are now offering a FREE goody bag service where we will bag up visit souvenirs for your class after their visit. You and your pupils can choose from a selection of pocket money priced goodies, which you can pick up from the shop as you leave the Museum. The cost can even be added to your invoice so you don't have to worry about paying on the day! Souvenir Goody Bags Order Form
Classes are also welcome to visit the Museum independently or, if a visit is not possible, hire one of our Discovery Boxes to use in the classroom. We can also bring the Museum to you with our Outreach service.
If you can't see what you need please ask!
To book please call 020 8332 1141  or email learning@museumofrichmond.com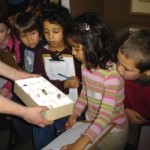 Toys in the Past
Homes Long Ago
What are we Remembering on Remembrance day?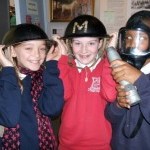 Romans in Britain: A Case Study of Roman Life
Tudor Life in Richmond
Children Living in Victorian Richmond
World War One in Richmond
Being a Child in Second World War Richmond
How life has changed in my Locality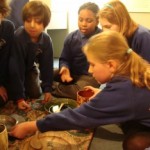 World War One in Richmond
World War One: an in-depth Study
Richmond and the Blitz
Introduction to the Tudors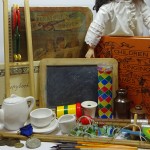 Hire one of our Discovery Boxes to use in the classroom full of handling objects to help bring your topic to life!
Topics include: Romans, Tudors, Victorian and Edwardian Homes, Victorian Children, Victorian Medicine, World War One, World War One – 1916 Case Studies, World War Two: The Home Front.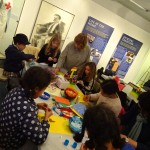 Discover more about our NEW Arts Award Summer Schools, focusing on the new Old Palace Lane exhibition.
Arts Award is a range of unique qualifications that supports young people to grow as artists and arts leaders, inspiring them to connect with and take part in the wider arts world through taking challenges in an art form.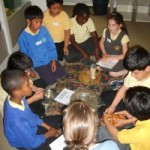 We offer a growing programme of talks that can be booked by groups of 10 or more, often for groups who cannot come into the museum