†
††
†Living and Dying in 19th Century Richmond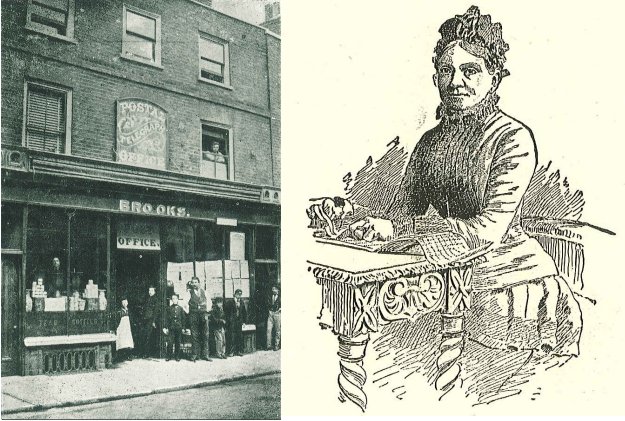 Uncovering the lives of 19th century Richmond residents, the museumís next exhibition will be opened by Julian Fellowes.
A local initiative to clear and document the early, disused section of the Old Burial Ground (opened in 1854) in the Richmond Cemetery, has culminated in something far more extensive and locally significant, with the rich diversity of individuals whose memorials emerged from the undergrowth representing a true microcosm of Richmondís 19th century society. The Museum of Richmondís forthcoming exhibition, Living and Dying in 19th Century Richmond, starting on March 16th 2013, will explore the intriguing lives of some of Richmondís 19th C residents: from artisans, shopkeepers and publicans to council members and employees, artists, musicians, people of letters, servants of the Empire and members of the aristocracy, including a direct ancestor of Julian, Lord Fellowes.
The Old Burial Ground Project was begun in 2010 by a group of volunteers from the Richmond Society led by John Govett. Over a two-year period they cleared, photographed and recorded over 2,000 memorials to people buried in the now disused earliest part of Richmond Cemetery beside Richmond Park. Valerie Boyes, Chair of the Museum of Richmond who was one of the volunteers involved in the project and also curated the exhibition, comments that: ďIt is important to realise that significant information about the past can be reconstructed from monuments and the Old Burial Ground is a rich source Ė we lose these records at our peril.Ē
The Living and Dying in 19th Century Richmond exhibition will open on 16th March 2013 and run until the end of August 2013. The official opening by Julian Fellowes will take place on Wednesday, 20th March (invitees only). Julian Fellowes has also kindly agreed to give the Museumís Annual Fundraising Talk, a question and answer session, which will take place on Monday, October 14th 2013 at Duke Street Church, Richmond. Tickets will be available from the Museum in due course.
The exhibition is sponsored by The Richmond Parish Lands Charity, The Richmond Society and John Govett. The Estate Agents Antony Roberts will sponsor production of the booklet to accompany the exhibition and refreshments for the private view will be generously provided by Brula restaurant of St Margarets.


---