Need a digital detox in the holidays? We will also be providing our workshops as activity booklets, complete with materials, which will also be posted to you.
Each booklet will cost £8 which includes the full colour booklet, any craft resources you need, and postage and packing.
(You will need some basic bits like pencils and scissors, but we will send the rest!)
To purchase your pack:
Call the Museum on 020 8332 1141, 10:30am to 2:30pm, Tuesdays and Wednesdays
Or call 07794 620889, 9:30am to 3:30pm Tuesday to Friday
  Starry, Starry Night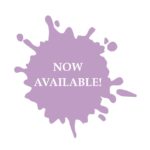 Discover how The King's Observatory has helped us explore
the universe around us and create your own constellation cube
Easter Holidays: Celebrating Earth Day
Tuesday 14 April to Friday 17 April
Discover how work at the King's Observatory helped map the Earth's magnetic field,
and why it is important, followed by a craft to celebrate Earth Day.
June Half Term: Here comes the Sun!
Tuesday 1 June to Friday 4 June
Discover how the King's Observatory  has helped us learn more about the Sun.
Celebrate the summer solstice by creating a special sun decoration for your home.
Summer Holidays: A Palace Called Home
Tuesday 27 July to Friday 30 July
George III loved staying at Kew with his family.
Discover the plans he had to build a palace fit for a King, and create your own palace models!
Summer Holidays: Wild Weather
Tuesday 10 August to Friday 13 August
Learn how weather used to be recorded at the King's Observatory.
Make your own mini 'weather station' to carry out your own observations!
Summer Holidays: A Georgian Summer
Tuesday 24  August to Friday 27 August
Find out why George III made his summer home in Kew.
Have a go at some of the games and crafts his children would have enjoyed.
October Half Term: Ghosts of Richmond Palace
Tuesday 26 October to Friday 27 October
Discover the ghostly goings on in the remains of Richmond Palace.
Make your own haunted palaces to help decorate your home this Halloween!