Have the Lockdowns inspired you to try a new craft, but you are not sure where to start?
Do online videos lack the personal touch for you?
Then join the team at the Museum of Richmond and Works of Love for some FREE crafting workshops for adults at the Museum!
Each month we will be exploring the story behind a beautifully crafted object in the Museum's collection, then the friendly and experienced Works of Love Team will show you how to start your own projects, including embroidery and patchwork.
You will even be given a FREE goody bag of materials to help you continue crafting at home, as well as tea, coffee and snacks during a chance to chat with like minded crafters.
Workshops are held at the Museum, between 1pm to 3pm on the following dates:
Wednesday 8 and Saturday 11 September 2021: we will be looking at an exquisite Georgian embroidered waistcoat  and having a go at creating our own embroidery designs.
Wednesday 6 and Saturday 9 October 2021: we will be looking at a fantastic WWII era Patchwork dress and having a go at creating our own English Paper Piecing Patchwork designs.
Wednesday 3 and Saturday 6 November 2021: using a 200 year old sampler from the Museum's collection as inspiration, we will create our own samplers on aida fabric.
Wednesday 1 and Saturday 4 December 2021: In 2020 the residents of Richmond recorded their experiences of Lockdown by creating a Quilt. In this workshop we will begin work on our own Quilt Squares, looking at the skills of embroidery and applique
Due to the populairty of these workshops – we are running them  again in 2022! Click here to find out more and to book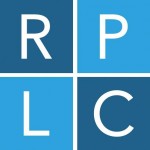 Generously supported by Richmond Parish Lands Charity