Sunday 4 June, 2pm to 5pm
Trumpeters House, Old Palace Yard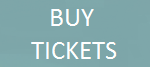 Adults: £12
Children aged 4 – 13: £6
Children under 4: Free
Admission by ticket only – there will be no tickets sold on the door. Admission includes a glass of wine or a soft drink, tea and cake .
(please advise the Museum of any allergies or dietary requirements.)
The Old Palace Lane Garden Party, linked to our summer exhibition, will take place in the beautiful riverside garden of Trumpeters House, Old Palace Yard, Richmond (by kind permission of Baroness Van Dedem)
Come and listen to summer sounds from the Barnes Concert Band playing a selection of musical arrangements of films, musicals, popular and classical music.