Churchill's Legacy: A talk by Lord Alan Watson
19 June 2017: doors open at 7pm,  talk starts at 7:30pm
Duke Street Church, Richmond
Tickets: £20 for adults, or £10 for under 18s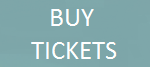 In this fascinating talk, Lord Watson revisits his very impressive talk to the Richmond Society and will further explore the story of this intriguing man.  There will be opportunity for book signing  questions, followed by a drinks reception.
About Churchill's Legacy
In 1946, Churchill gave two speeches that alerted to the world to the threat posed by Stalin.  In Churchill's Legacy, Lord Watson explains how and why Churchill exposed this threat, calling for US support and European unity.  In Fulton and Zurich, Churchill presented a new prospect of recovery and hope — both for him as a political pioneer, and for the world. 
 Published by Bloomsbury
About Lord Watson
Alan Watson is a broadcaster, author, High Steward of Cambridge University, former President of the Liberal Party, public relations consultant and Peer. An accomplished public speaker, presenter, campaigner and consultant, his fascination with Churchill has been lifelong. His enthusiasm for Britain at the interface of Churchill's three circles – Europe, America, and the English-speaking world – remains unmatched.