Arts Award is a range of unique qualifications that supports young people to grow as artists and arts leaders, inspiring them to connect with and take part in the wider arts world through taking challenges in an art form.
This summer at the Museum of Richmond, we will be running Bronze Arts Award. The summer schools are for young people aged 11 and over, as this level of Arts Award is a Level 1 Award (equivalent to a GCSE, grade D to G).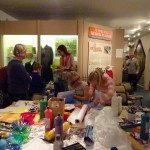 During the week, the young people will be exploring the Old Palace Lane exhibition and creating their own artistic responses to what they discover. Their work will then be part of a unique exhibition, which they will curate and will remain on display at the Museum.
The summer schools are four days long, and will run on the following dates:
Tuesday 1 August to Friday 4 August
Tuesday 15 August to Friday 18 August
Participants will need to be dropped off at the Museum at 9.30am and picked up at 4.30pm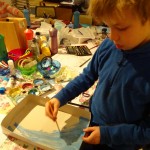 £95 per child, which includes all materials needed, but please bring your own lunch.
Places are limited – email learning@museumofrichmond.com or call 020 8332 1141 to book your place!