VOLUNTEERING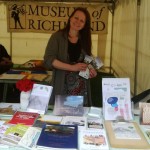 The Museum of Richmond has numerous volunteering, work experience and placement opportunities.
We can also offer work experience to university students and school students aged over 16 and those working towards their Duke of Edinburgh or Arts Award.
Volunteer roles we can current offer include:
Research Volunteer Role Description – HLF Funded St Mary Magdalene 800th Anniversary Project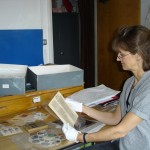 Get in Touch: If you are interested on any of these roles please complete a Volunteer Application Form and email it to info@museumofrichmond.com 
If you would like more information on any of these roles, call 020 8332 1141 or email info@museumofrichmond.com

Please note that the Museum is unable to pay volunteer travel expenses unless that travel is from the Museum to another site as part of the role.
VISIT
FREE ENTRY
Tuesday to Friday: 11am to 5pm
Saturday, April to September: 11am to 5pm
Saturday, October to March: 11am to 4pm
Please Note: We often have learning workshops which start before the Museum opens to the public, which means the exhibition areas will be busy before 12noon.
On 17 July, there will be a school group visiting the Museum all day. If you wish to visit the Museum especially for the Archaeology exhibition, we strongly recommend that you visit another day – thank you.