VOLUNTEERING
COVID-19 UPDATE:
Due to the new working arrangements required to make the Museum safe for visitors, staff and volunteers, we are not currently recruiting for our volunteering roles. If you would like more information about these roles for future reference, please do look at the documents below and contact us with any queries.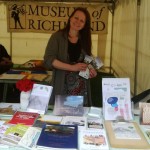 The Museum of Richmond has numerous volunteering, work experience and placement opportunities.
We can also offer work experience to university students and school students aged over 16 and those working towards their Duke of Edinburgh or Arts Award.
Volunteer roles we currently have at the MJuseum include:
Desk Volunteer
Digitisation Volunteers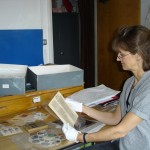 Get in Touch: If you are interested on any of these roles please complete a Volunteer Application Form and email it to info@museumofrichmond.com 
If you would like more information on any of these roles, call 020 8332 1141 or email info@museumofrichmond.com

Please note that the Museum is unable to pay volunteer travel expenses unless that travel is from the Museum to another site as part of the role.
VISIT
The Museum will be reopening on Thursday 3 December!
Book your visit online here.
Please note that some of our operating procedures have been adapted following COVID-19:
– Visits are limited to 45 minutes to allow time for the Museum to be cleaned between visits. To book a longer visit, please book 2 consecutive time slots.
– Face coverings are mandatory for visitors, except those under the age of 11 or with exemptions.
– The building's public toilet is only open Monday-Friday and is accessed from outside the building so it may be easiest to access this at the start or end of your visit.
Please check our 'What to Expect on Your Visit' document for more details on how we are running visits to the Museum.