Using a mix of real and replica historical objects from the Museum's handling collection, our workshops provide families with a hands on experience where they learn more about the history of the local area and develop new skills by having a go at arts and craft activities.
Our workshops are led by our Learning Officer, Vicky, who has over ten years of experience of working with families and has an Enhanced DBS check.
Workshops are primarily aimed at children aged 5-11 years old. Children must be accompanied by an adult at all times, and adults are encouraged to get stuck in too!
Younger siblings (under 5s) are welcome to join in and we can provide simple craft and colouring materials for them during the workshop instead of the main craft resources. as the workshop charges are to help us cover the cost of craft materials.
Children aged 11 and over are also welcome to join in, and we can make the activities more challenging for them. They would need to have a paid for place booked for them as the workshop charges are to help us cover the cost of craft materials used during the workshop.
Workshops are £5.50 per child. Booking is essential as places are limited

Click on the links below to book and pay online
Please email learning@museumofrichmond.com or call 020 8332 1141 if you have any questions
CLICK HERE TO SUBSCRIBE TO OUR FAMILY WORKSHOPS EMAIL NEWSLETTER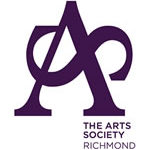 The family learning programme is generously supported by Richmond Council Adult Community Learning and The Arts Society, Richmond.
Thanks to the funding from The Arts Society, Richmond we are able to provide free workshop places qualifying families. Pease contact the Museum for further details: learning@museumofrichmond.com
---
WWI in Richmond—Princess Mary Gift Boxes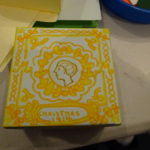 Tuesday 18 February to Friday 21 February
Discover how WWI affected the lives of Richmond residents and the story of Maurice Tribe who lived in Queen's Road. After handling Museum objects and exploring Maurice's story, you will get to make your own Princess Mary Gift Boxes to take home.
Archaeology at Work—A Bronze Age Murder Mystery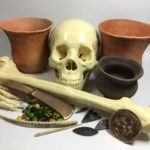 Tuesday 7 April to Thursday 9 April
Explore the story of Thomas Newby Reeve's ancestor, an archaeologist who started work at Stonehenge. Have a go at being an archaeologist, take part in a dig and solve a murder mystery!
Victorian Richmond—Rag Rug Making
Tuesday 14 April to Friday 17 April
Investigate what happened to Richmond's poor and the history of the Workhouse on Queen's Road and then make your own rag rug to take home.
Victorian Richmond—Coats of Arms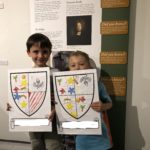 Tuesday 26 May to Friday 29 May
Find out the story of Sir Henry Pottinger, a Queen's Road resident who was allowed to make his own coat of arms, then create your own unique coat of arms to take home
Henry VIII's Richmond—Stained Glass Windows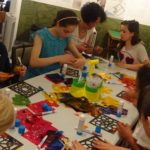 Tuesday 28 to Friday 31 July
Discover what life was like in Tudor Richmond and how different it is from today, by looking at Museum objects and portraits of people who used to live on what would become Queen's Road. Be inspired by the stained glass from Richmond Palace and make your own replica to take home and decorate your window with.
Georgian Richmond— Samplers and Patchwork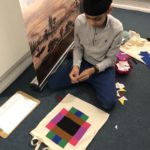 Tuesday 11 August to Friday 14 August
Discover what life was like in Georgian Richmond and the amazing and unexpected story of Elizabeth, Dowager Duchess of Devonshire, who lived on Queen's Road, Richmond. Have a go at creating your own simple samplers and easy patchwork, just like they did in Georgian times.
Florence Nightingale – Paper Lanterns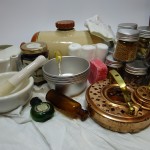 Tuesday 25 August to Friday 28 August
Find out how Florence Nightingale and how the Crimean War affected medicine by exploring Museum objects and discovering the story of Queen's Road resident, William Govett Romaine, then make your own lanterns to take home.
Ghosts of Richmond Palace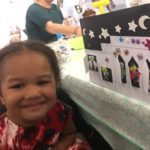 Tuesday 27 October to Friday 30 October
Discover the ghostly goings on in the remains of Richmond Palace and make your own haunted palaces to help decorate your home this Halloween!
VISIT
Price
Free Admission
Opening hours
Tuesday – Friday 11am to 5pm
Saturday, April – September: 11am to 5pm
Saturday, October – March: 11am to 4pm
Closed Mondays and Bank Holidays, including Good Friday
Find us
2nd Floor, Old Town Hall, Whittaker
Avenue, Richmond, TW9 1TP
VIEW ON MAP
Please note
We often have learning workshops which start before the Museum opens which means the exhibition area will not be accessible until 12noon