In addition to the many kings, queens, other royalty and aristocracy who chose to live in the area, Richmond also became a home for fashionable society including politicians, famous writers and artists, such as the society portrait painters Sir Joshua Reynolds and Sir Peter Lely, and also, Joseph Mallord William Turner, Charles Dickens and Virginia Woolf. Numerous celebrated actors performed in Richmond in the theatre built at the corner of the Green by Old Palace Lane, including; Dorothy Jordan Macready, Sarah Siddons and Helen Faucit. The famous Shakespearian actor Edmund Kean was actor-manager in 1831-33 and died in the house adjoining the theatre.

 

Edmund Keen's Snuff Box, 1821
On lid: Mr Kean as Richard III.
A label inside the box reads: 'Edmund Kean as Richard III. Given by him to Joseph John Gissing, after his last appearance at Drury Lane Theatre, as Richard 3, in 1821. Born 1787. Died at Richmond 1833. J.J.G.'s grand daughter Florence Gissing gave the box to Dorothy E. Johnston 1920, who gave it to her mother B.H. Johnston.'
Kean's first appearance in that place and role was in 1814.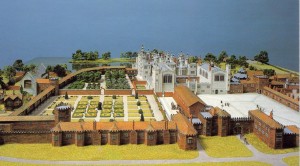 The model of Richmond Palace
The photograph below shows a model displayed in the Museum of Richmond Palace at the height of it's glory. The Palace had been continuously added to and lived in between 1501-1612 by successive English Kings (and Elizabeth I died there) up until the reign of Charles I.
With the outbreak of the Civil War, Richmond Palace was abandoned. After the execution of Charles I, the Palace was sold off and then demolished brick by brick, until there best online gambling remained as little as is still visible today. The remains of the Palace can still be seen next to Richmond Green, including the gateway and the gatehouse adjoining it and the Wardrobe.