Past exhibition – The Factory of Remembrance
September 2012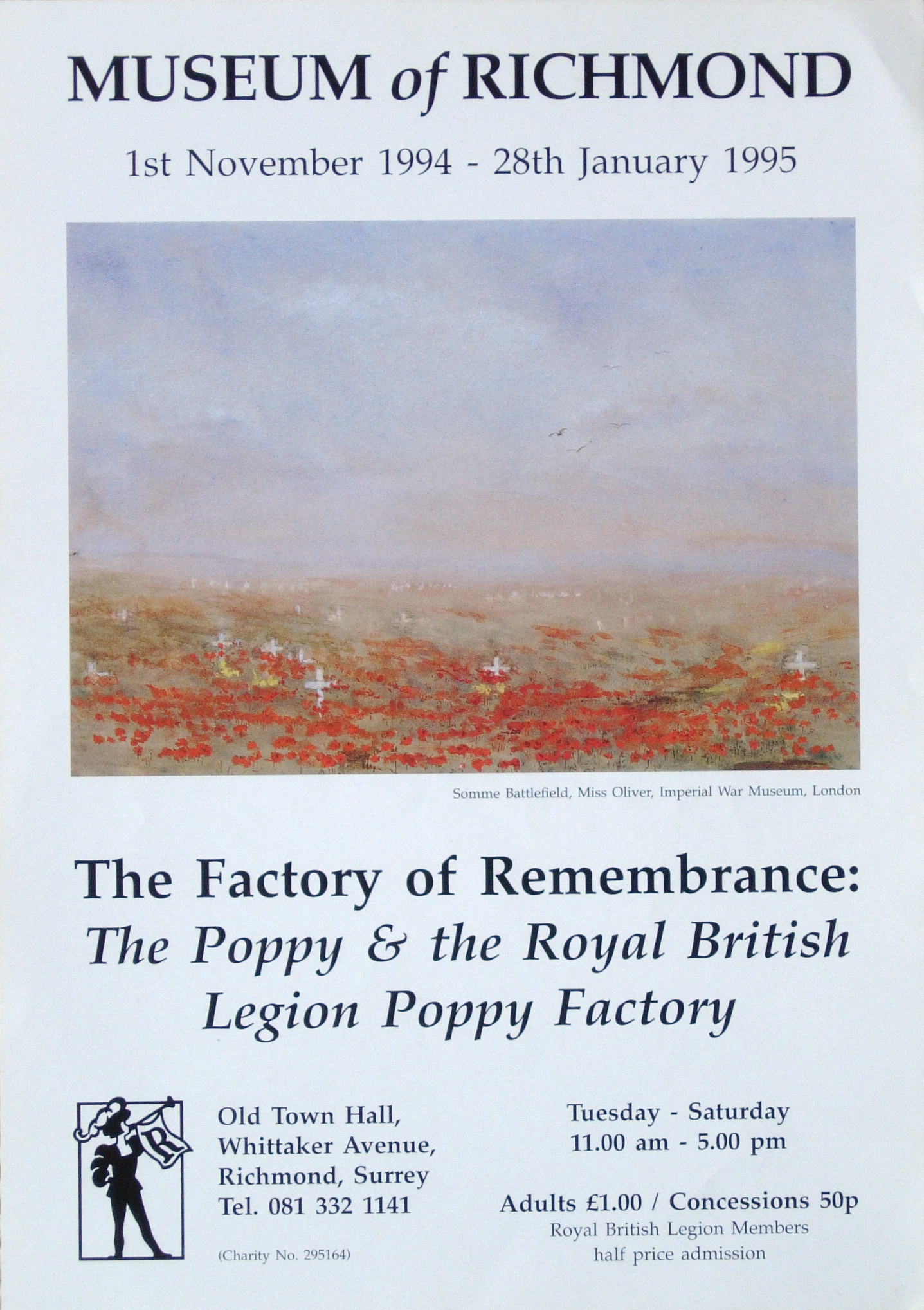 The Factory of Remembrance: The Poppy & the Royal British Legion Poppy Factory
1st November 1994 – 28th January 1995
WE ARE OPEN
11am – 5pm Tuesday – Friday
11am – 4pm Saturday
Closed Sunday and Monday and on public holidays, including Easter Saturday.
FREE ADMISSION
Tel. 020 8332 1141
Email. info@museumofrichmond.com
Address: 2nd Floor, Old Town Hall, Whittaker Avenue, Richmond, TW9 1TP
CURATOR VACANCY
We are looking for an energetic and highly motivated person to take on the management and development of the Museum of Richmond.